Paddle grout mixers are straightforward, the simple pitched impeller / baffle design having been long established through trials and testing as the most effective mixing method to produce a smooth homogenous material.
The G range of mixers are suitable for use with any grout pump from our range, and are of standard tough construction, simple to use and maintain.
All units are designed for materials with 0.4:1 water: solid ratios.
G10 – Hand Operated Grout Mixer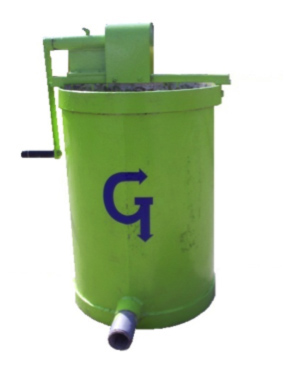 These hand operated units are small and relatively portable, intended particularly for use where fine pressure control or limited outputs are required. The gearing on the G10 enables a smooth homogeneous grout to be produced with minimal effort.
SPECIFICATION
G10
Dimensions (LxWxH)
850 x 540 x 650 mm
Weight
46 Kg (101lb)
Approx capacity
100L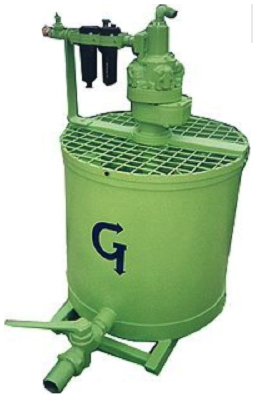 SPECIFICATION
G20
G30
G50
Dimensions (LxWxH)
1195 x 675 x 1110 mm
1300 x 800 x 1200 mm
1330 x 1000 x 1450 mm
Weight
98Kg (216 lb)
150Kg (330 lb)
173Kg (381 lb)
Approx capacity
200L
300L
450L
Air consumption
60 cfm @ 7 bar
190 cfm @ 7 bar
190 cfm @ 7 bar
| | |
| --- | --- |
| Hoses | Suitable for working pressures to 20 bar (300 psi) |
| Delivery hoses | 38mm I/D x 50mm O/D in 5m, 10m or 20m lengths, with various outlets to suit job/customer |
| Suction hose | Connects mixers to pumps, 63mm bore in 0.5m or 1m lengths |
| Plain Injection pipes | Fitted with coupling 19mm OD (13mm ID) 25mm OD (19mm ID) 32mm OD (25mm ID) |
| Dual mixer connection | Allows two mixers to be used with one pump giving a continuous flow of grout rather than intermittent batch mixes. |